ATHLETES: YOUR COMPANY SHOULD BE THE FIRST NAME ASSOCIATED WITH YOUR ATHLETES
---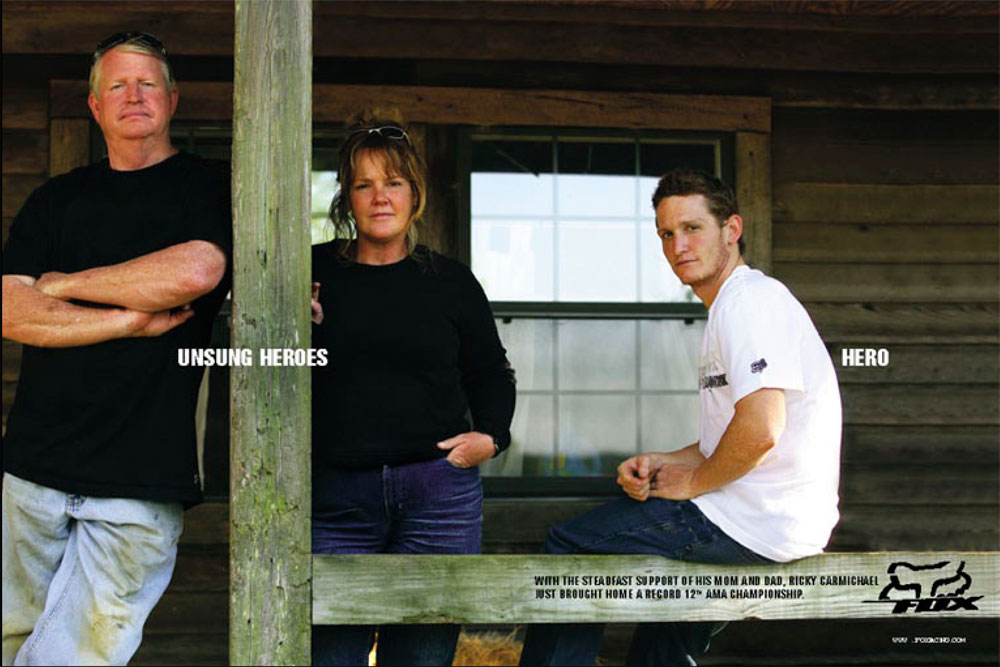 Marketing to professional athletes is a key component for any company revolving around sport. Athletes are hugely beneficial in connecting consumers to a brand. You must understand their discipline, if you hope to maximize their potential.
We see companies fall back on the formula, "Look, our guy won a race, here's a photo of him, and we're saying 'look our guy won'." Claiming victory makes an important statement, but it's just part of the picture.
Athlete-focused ads should make an emotional connection with the consumer to sell them product. These ads need to have such an enormous impact, your brand name becomes the first thing consumers associate with your guy.
Agility and fan appreciation are key factors in your agency's ability to nail athlete ads. We are life-long riders, racers and fans of sport. We enjoy following our clients' superstars, and are always keeping our ear to the ground for advertising opportunities using your top performers.