FMF: LONG LIVE THE 2-STROKE
---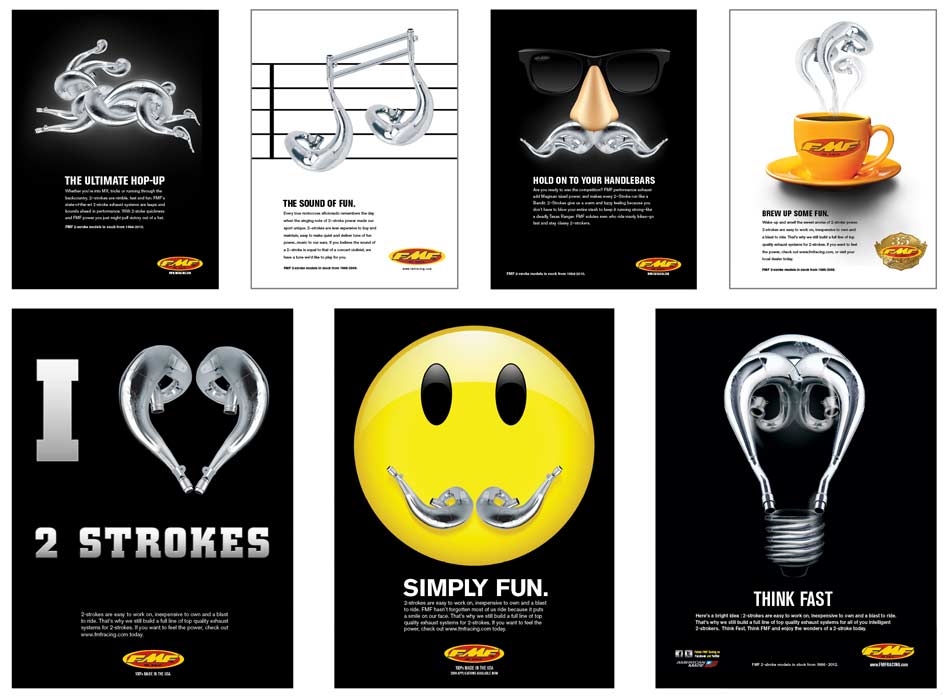 Between 2004 and 2006, the big-four motorcycle manufacturers transitioned from developing 2-stroke technology to focusing on 4-stoke production. Initially, consumers followed the trend and migrated to 4-strokes in droves. Most after-market exhaust companies slimmed down their offerings of 2-strokes.
FMF was aware of two facts: There was a diehard group of riders who would never change, and 4-strokes cost five times more to maintain. FMF asked us to create a simple campaign designed to make an emotional connection to 2-strokes. We ended up with arguably the most popular, longest-lasting campaign ever seen in the motorcycle industry.
Dirt Rider magazine wrote a story about the campaign. The first ad, 'I "HEART" 2-Strokes', also became a best-selling T-shirt. FMF started getting fan mail from people asking for posters, and the internet community is still talking about the ads, four years later.