FOX RACING: MARKETING THE ICON THAT DEFINES MOTOCROSS
---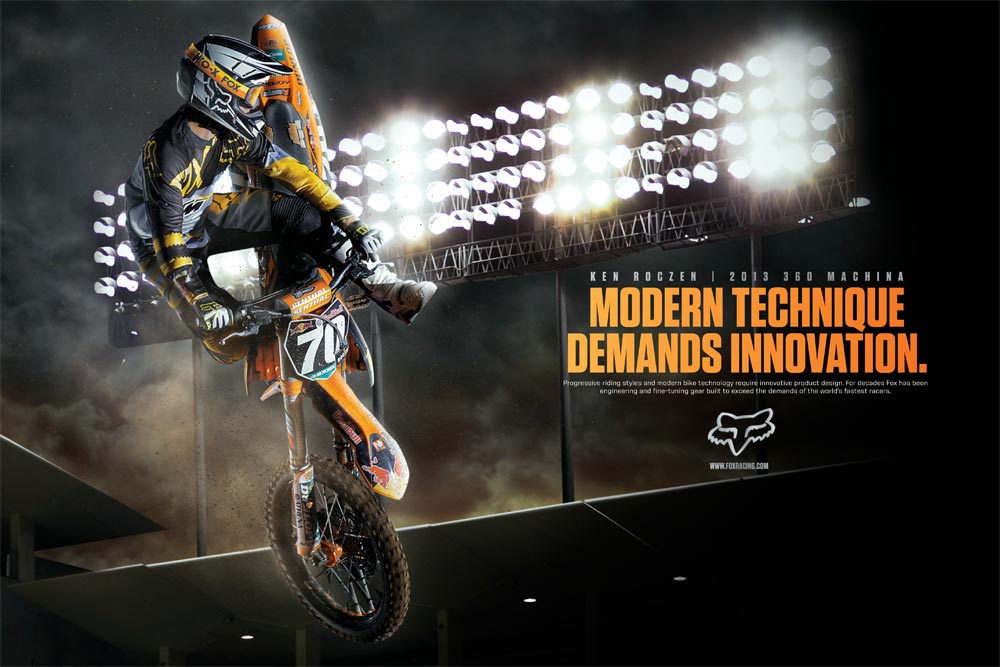 Fox racing has a long history for producing creative directly connecting them to the heart of what people love about motocross. CEO and Creative Director Pete Fox is a masterful designer and thinker. Taking the baton from Pete is one thing; running with it is a challenge only for those who thrive on pushing their personal limits.
The inherent nature of leading is exploration. With Fox, we are always looking at a moving target. We're often asked to change direction in the eleventh hour, meaning an emergency photo shoot, and an all-nighter in the art department.
Not every agency enjoys that kind of challenge. We find satisfaction in it, and Fox demands it. We've held the leadership position in working with all the great people at Fox for almost six years. We're not letting go any time soon. Taylor Creative's long tenure at Fox is one of our proudest achievements. Fox is a dynamic client, always looking to lead the market.